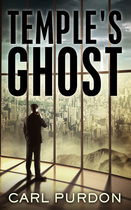 Tom Rae fathered two sons. One he abandoned, the other he raised. Colton grew up to be a successful writer. Bo, a career criminal with two strikes and a heroin addiction. Neither son knew the other existed until Colton's mother died unexpectedly, and Tom was forced to call on Bo to help him steal a box of letters from his ex-wife's attic. It appeared to be a routine burglary, but Bo got greedy and sold his father's secret, not knowing that once opened, the box could never be closed again.
Available in e-book for your Kindle, Nook, and most other digital devices.

Available in paperback from Amazon.

---
What readers are saying about Temple's Ghost

"He captures the essence of humanity, all of our faults and qualities." ... Amazon Review

"Small town life where everyone knows everyone's business. Only one man knew this. It all comes full open with a bang literally. You will not want to put this book down until you know all the truths. But really? Do we know all? Read it!" ... Amazon Review

"If you love mysteries, you MUST read this book. It will captivate you and keep you guessing all the way to the end. Absolutely loved it!!!" ... Amazon Review

"The characters are realistic and believable. My favorite books are those that I can crawl into and be a part of the story and I definitely could do that with this book. Mr. Purdon does have a way with words." ... Amazon Review

" Loved everything about this book. The characters were great and very real." ... Amazon Review

---
Also by Carl Purdon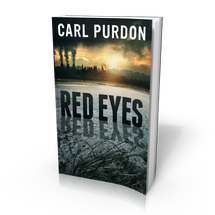 "Purdon's style is akin to film-noir, and he does not always paint a pretty picture of human nature. Yet, his characters persevere, and the small victories seem that much larger because of the chaos into which they are plunged. Purdon has a flair for the gritty, whether dialogue or narrative, and fans of 'The Night Train' are sure to appreciate this tour-de-force
."---
Ashton Lee
, author of '
The Cherry Cola Book Club
' series
---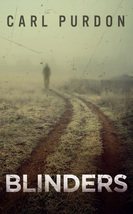 "The novel opens with a prologue depicting the final hours of Dale's trial in a seemingly corrupt courtroom with an arrogant sheriff and a gun-toting judge, combined with an inexperienced court-appointed lawyer and a gallery that's clearly out for Dale's blood. The scene resonates with the reader, leaving the distinct impression that Dale did not receive a fair and impartial trial. The reader's sympathies are tested from the beginning, though, by Dale's recklessly irresponsible choices and behavior - indeed, at times he appears to be his own worst enemy." --- Tamara D. Blackwell, Mississippi Library Association


"I liked the real feel of the characters and the twist and turns of their lives. I liked that every time I thought I knew what was about to happen I was wrong." --- Amazon Review

---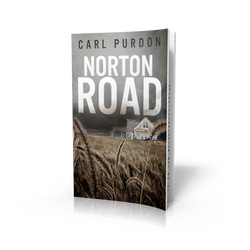 "Norton Road is a multiple viewpoint novel that successfully transitions between the three main characters: Oscar 'Pap' Jones, Sheriff Sam Gant, and sheriff candidate Bodie Craig. Through these transitions the reader is able to see the story from all sides, making the characters much more than one dimensional. Purdon gives a clear picture of Pap's hatred for the factory, Sheriff Gant's life outside of the small-town police department, and how Bodie Craig's many passions become one giant twisted obsession. The reader really gets to know the characters; wanting to not only know where they will end up, but also rooting for them along the way." --- Heather Pohl, Mississippi Library Association

"Carl Purdon, in my opinion, is the new John Grisham of Mississippi. Norton Road was full of twists, turns and surprises. The author's ability to transport the reader to the scene of the story is exemplary and that is what brings his story to life. Norton Road is sometimes gritty, with the story line compelling you to continue reading when you know it is time to turn off the light and go to sleep." --- Amazon Review

---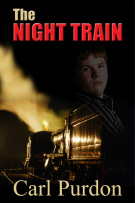 "Well told and something I need to talk about ... in 10 pages I'm taken by the emotional depth of Jayrod; in 40pp the story is under your feet like an escalator. That rise you feel? It's tension. When you look up, you don't see the landing coming soon. Purdon understands story, dialogue, human nature, and pathos." ---
Mark Beyer
, author of
What Beauty

"
The story is excellent, the writing is strong, the characters are well developed, in short, it has everything a great novel needs to be great." --- Claude Bouchard, author of The Vigilante Series

---